A Time for an Honest Reckoning on Russia
It is wrong to get ahead of the reporting. But the question of collusion is hardly the closed matter that Donald Trump has proposed.
Donald Trump Is Dragging Down America
Judging by his Twitter comments, the President is proud of having turned the U.S. into an international pariah.
What Is Next for ISIS?
After the fall of Mosul, the Islamic State is now near defeat. But jihadi extremism's most enduring trait is its ability to revive itself.
The Mysterious Power of Near-Death Experiences
Dying might not be so bad. It is the limbo state of being alive while feeling dead that some find to be most intolerable.
PAID POST
"A POWERFUL AND DISTURBING HISTORY
of residential segregation in America" — New York Times Book Review
Using Science to Force Opponents to Submit
The jujitsu master John Danaher is inventing a new paradigm for an ancient form of fighting.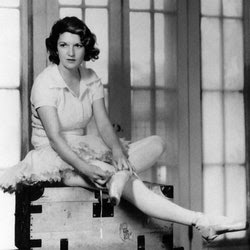 Zelda Fitzgerald's Ballet Years
Her infatuation with ballet began in the summer of 1925, when she took lessons in Paris with a masterful Russian ballerina.
Kenya's Political Critic Turned Politician
Boniface Mwangi is the country's most famous and outrageous activist against government corruption. Now he's running for office.
Lessons in Bossdom from "The Defiant Ones"
In the ascents of Jimmy Iovine and Dr. Dre, luck and gut instincts transform seemingly random moments into career-defining ones.