We need 24 seats to take back the House from Paul Ryan.
So our DCCC polling team went into Republican districts across the country to figure out: Can Democrats win? How vulnerable are House Republicans?
The polling results were very promising.
– In 2O Republican districts, Democrats are leading or tied in the polls
– In 9 more districts, Democrats are within 3 points of unseating the Republican
– Democrats are well within striking distance of winning the House
We're emboldened by these polls. That's why we have a huge announcement. We're expanding our battlefield to include 2O — TWENTY — new Republican-held districts! (That brings our total battlefield to 8O!)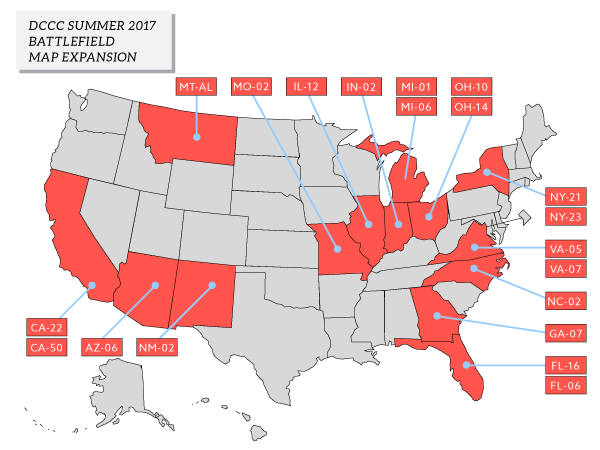 Buono, we're launching our Expand the Battlefield Campaign to get to work in this expanded battlefield right away. This program will train more volunteers, register more voters, and knock on more doors than EVER before.
We need your help to fund this critical program. It'll take $25O,OOO before our critical End of Month Deadline Monday to jumpstart it.
Will you chip in $1 before midnight Monday to help us hit the ground running?